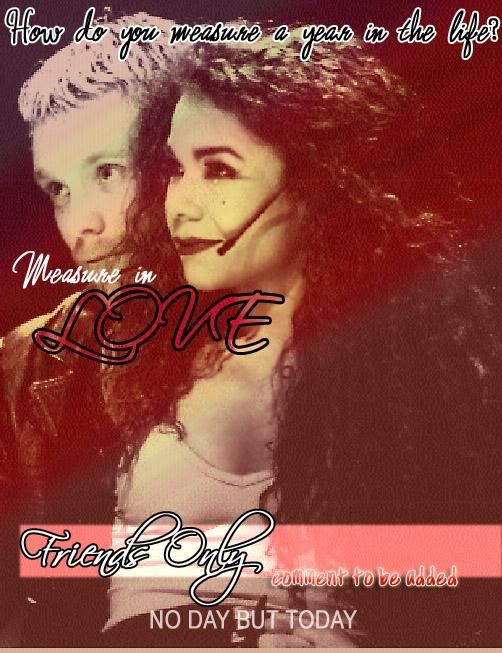 Current Location:

my room

Current Mood:

determined

Current Music:

the TV


+ We've been living in Weymouth for five weeks and change. It finally feels like home. The last few weeks have been busy. We moved the weekend of 11/21-11/22. We went out for dinner on Thanksgiving. We went to a restauarant that our friend Paul recommended to us. The food was great. I had a chicken dish that was stuffed with a savory stuffing and covered with a cherry sauce, and Adrian had a short rib dish that was also good. My mom drove up for a visit the weekend of 11/28-11/29. I had to work on 12/5, and then on 12/6 we went to our friend Jim Wolf's condo in Brookline for a non-denominational holiday party that included a gift exchange and lighting the candle for the first night of Hannukah (Jim is Jewish). On 12/12, I had to work, and on 12/13, we had our housewarming party, which ws a success. I worked on 12/19, and then on 12/20, Adrian and I had the day completely free, so we just hung out and chilled and went to a Craft Fair at a chuch in Harvard Square. Then on Christmas Day, we saw <I>Star Wars: The Force Awakens</I> and ate Chinese food. On 12/26, we saw a performance of <I>The Winter's Tale</i>, which we both enjoyed, and then on 12/27, I went out by myself and saw a performance of <I>Buyer and Cellar</I>, which I enjoyed.

+ I have applied to four jobs so far - one at the Cambridge Public Library, one at the Boston Athenaeum, and two at Athena Health.

+ It finally snowed here! We got snow overnight, just a light dusting, but it looks so nice.

+ January is going to be a busy month for me, between the Amerian Library Association's Mid-Winter conference in Boston and Arisia. I am looking forward to both.

2015 saw a lot of changes. Moving from Cambridge to Weymouth. Buying a condo. No longer living with roomates.
+ I decided to quit my job at Wheelock College. Only working two days a week for $13 an hour + moving to Weymouth = a no brainer. I had been thinking about quitting my job for awhile, but moving out of our apartment in Cambridge and into our condo in Weymouth really solidified things for me. I don't regret it. Last Tuesday was my last day of work. Now, I am waiting for my last paycheck from them, and for my W-2 form so that I can file my 2015 taxes next year, which I probably won't get until January.
July:

Adrian and I went to Portland, Maine for the Fourth of July weekend, and I visited my Mom in New Jersey. We also went to see a free performance of the Commonwealth Shakespeare Company's production of King Lear in Boston Common, which we both enjoyed.

August:

Adrian and I went to Spokane, Washington for the 73rd Annual World Science Fiction Convention. I had a good time at this convention, but Adrian wound up getting sick because of all of the smoke that was in the air from the wildfires that were raging in the area. The highlights of this convention for me included going to a George R.R. Martin reading and to a John Scalzi reading, and getting to check another state off of my bucket list of places I want to visit. I would like to visit the Pacific Northwest again. Based solely on the cleanliness and overall niceness of their airport, I really want to visit Seattle again.

September:

Adrian turned 40. We celebrated Labor Day by going over to a friend's apartment and eating pizza and playing board games and drinking beer.

Adrian and I also purchased a condo in Weymouth, Mass!!!! It's a two bedroom condo with a balcony, and I am super excited to be moving to this town. It seems like every other person whom we talk to about this only has nice things to say about Weymouth. One of my mother's friends had a yard sale recently (because I guess she sold her house and needed to get rid of a lot of her furniture), and bought two couches, plus a few other things to give to Adrian and me for our new place. I think that, five or ten years ago I would be extremely annoyed at my Mom for buying furniture for me without asking me first, but now I am looking at it in the "Well, at least it's free, so the price is right!" light, if that makes any sense.

I have also make a few decisions regarding my personal happiness and mental well-being. I've decided that I am going to quit my job at Wheelock at the end of this semester. I am feeling burned out and unappreciated at this job, in spite of the fact that I like my immediate boss, and my co-workers. This job also isn't challenging enough for me, if I'm being perfectly honest. I hate to say this, but I also don't think that this job has brought me the opportunities that I wanted it to, if that makes any sense.


We got the official letter from our building's new owner/management company, stating that our lease, which ends t the end of November 2015, won't be renewed, so at least now we have a timeframe for when we have to get out by.

I interviewed for a job at the public library in Gloucester, Mass. last Friday, and even though I thought that the interview went well, and even though my boss knows the Director/Assistant Director of that library, and even though she said that they told her that they liked me, and that I made a good impression on them, I still didn't get the job. :[

I went to a TEDx Cambridge event last night. To date, I've gone to three TEDx Cambridge events. The big difference between last night's event and the last TEDx event that I went to was that last night's event was held at the Back Bay Events Center in Boston instead of in the Kendall Square area. Last night's speakers were all great, and definitely of the same quality of the speakers whom I've heard speak at previous events, but if I'm being honest, I liked the event more when it was held in the Kendall Square area. I think that by having it at the Back Bay Events Center, it lost a lot of the funky vibe that I liked. It also didn't help that people kept getting up from their seats between speakers, and that the woman sitting next to me kept checking her phone. I mean, really. You paid ~$80 for your ticket (plus fees for buying it online), and you're going to leave early, and/or sit there and check your phone for messages? I doubt that you are *that* important that you can't turn your phone off for ninety minutes/two hours.

In any event, I have some errands to run today. If I can get a haircut, mail off some paperwork for Adrian, do laundry, and cook dinner, then it will have been a good day.
Our friend Carl died last Friday. I can't believe that it's already been a week. Holy shit. His funeral is tomorrow. Our friend Mario said that he would come pick us up and drive us over there for the service. I know that Adrian is going to be a wreck, because he and Carl were friends for ~20 years, so we're talking half of Adrian's life here (he turns 40 in September).


Background: Adrian has been friends with Carl for years. Adrian met Carl (and a bunch of other people he is still friends with) when he moved to Cambridge from Los Angeles to attend MIT in the late summer/early fall of 1993. I met Carl when Adrian and I started dating in January 2009. I've known Carl for over six (6) years, and Adrian has known him for over twenty (20).

A few years ago, Carl got sick, and the virus/whatever it was that he got sick with weakened his heart. Carl has been in and out of the hospital since at least 2010 with heart and weight related health issues. The upshot of this is that Carl needed a heart transplant, and my understanding is that the doctors he has been seeing over the last few years have been trying, with mixed results, to get his weight, blood pressure, and other things under control, and to a point where he could be put on the heart transplant list.

In this most recent go-round, he has been in the hospital since the end of March, I believe. He was in Boston Medical for about a month (late March to late April), and then he was transferred to MGH (Mass General), which is where he currently is.

Adrian got a text message from his friend Eddie late Sunday/early Monday of this week, letting him know that Carl had taken a turn for the worse overnight. We visited Carl at MGH last night (Tuesday), and on Monday night. Carl did not look good. He looked diminished. He was heavily sedated, and was hooked up to a lot of machines, and had a tube down his throat. All of this machine was designed to help him breathe, and to keep his heart pumping.

I honestly don't know what's going to happen. The waiting and the not knowing is the hardest part. I ran into one of Carl's brothers yesterday. He told me that if we wanted to visit Carl in the hospital again, then we should do it tonight (last night). The messages that I have been getting from a few different people seem to indicate that it's unlikely that Carl will last another day, unless a miracle happens, or he gets a new heart.
Our friend Carl may be on his way out.
The second half of February 2015:
It snowed. A lot. Thanks to the snow that w got in just the month of February alone, the winter of 2014-2015 is now the snowiest winter on record. We're
#1
!!! We're
#1
!!!!
March 2015:
I visited my Mom for her birthday. This viisit was a lot less stressful for me than when I visited for her birthday in 2014. My Mom wasn't sick for one thing, and for another thing, we weren't running around like crazy people trying to get shit done for my wedding.
April and May 2015:
I am lumping these two months together because what I did in April was mirrored throughout the month of May. In both April and May, I worked a lot (extended hours started at the Wheelock College library, which meant that we were open until 1am five days a week during the last 2-3 weeks of the semester). I volunteered a bit at Rosie's Place, which always leaves me with a satisfied, "I am helping people!" feeling.
Adrian attended Anime Boston the first weekend of April, which was also the weekend of Easter. We saw the movie "Ex Machina" together, which we both enjoyed. We saw a documentary film called "I am Big Bird", about Caroll Spinney, the man who has been performing as Sesame Street's Big Bird and Oscar the Grouch for the last ~40 years.
I've seen quite a bit of local theater in the last two months.


Orlando: A play adaptation of Virginia Woolf's book of the same name


Shrek: The Musical: musical put on by the Wheelock Family Theatre


City of Angels: show put on by the Lyric Stage Company of Boston. Very Good.


Guys and Dolls: Musical put on by the Longwood Players. Very Good. Seen at the Cambridge YMCA


Scenes from an Adultery: Put on by New Rep Theater, in Watertown. I liked this show, but afterward, I found myself kicking around ideas of how I would expand upon the play. If the playwright added in all of my suggestions, then the show would be a lot longer than one act!


Light up the Sky: show put on by the Lyric Stage Company of Boston. Very Good. The last show of their 2014-2015 season


God's Ear: Put on my the Actor's Shakespeare Project. New play about loss, and how that changes people and relationships


Henry VI: Part 2: Last show of the Actor's Shakespeare Project's 2014-2015 season. Adrian bought us tickets to this show as his birthday present to me.


Mothers & Sons: Show put on by SpeakEasy Stage Company. The last show of their 2014-2015 season, it is a one act, 90-100 minute show about a woman who travels to New York City from Texas to visit/confront her dead son's former partner. I didn't dislike this show, but I did like The Submission more.


The Submission: Show put on by Zeitgeist Stage Company, and the last show of their 2014-2015 season. I liked this show better than Mothers & Sons.


That's ten shows in two months! I did get the tickets to see
Shrek
for free, since I work at Wheelock, and Adrian did buy the tickets for
Henry VI
, but as for the rest, I was able to swing buying those tickets because I did work quite a few extra hours at my job, plus the theatre companies that put on these shows do ofter discounted tickets for weekday matinees, and for the 25/35/40 crowd. I also found a discount code for
Mothers & Sons
through TheaterMania.
I also saw a show called
A Future Perfect
back at the beginning of February that I enjoyed quite a bit. We do have tickets for one more show - the Huntington Theater Company's last show of their 2014-2015 season is a play entitled
After All the Terrible Things I Do
. We're seeing that tomorrow (Sunday) at 2pm.
I do feel weirdly pleased with myself about all of the theater I have seen recently. All of the local theater companies have announced their 2015-2016 seasons, and if I was going to buy season subscriptions to any of the theater companies around here, I'd probably go for a season subscription for the Actor's Shakespeare Project and the Lyric Stage Company of Boston, because those two companies have the most shows that I want to see next year.
In other news, my cousin Sarah graduated from college (Bachelor's degree from La Salle University in Philadelphia), and she will be starting a Master's degree program at Seton Hall University later this year. She's going for a Master's in Speech-Language Pathology, and will probably be getting an off campus apartment with her cousin Nicole.
The last three months have been rather uneventful.
What do you really need to get rid of?
I have some books that I want to donate, and Adrian has about half a box of papers that he needs to sort through and either toss or organize.
Current Mood:

calm
What bad habit have you broken?
I stopped drinking soda completely in early 2006. I didn't like the amount of Coca-Cola that I was drinking, so I went cold turkey. Had really horrible withdrawal/craving symptoms for a few weeks and then I was fine.
I fell of the wagon for a few months when I first moved in with Adrian in 2010. Adrian loves root beer, and I started drinking root beer when we had friends over on Thursday nights for gaming. I decided to go cold turkey again because I was/still am trying to lose weight and I didn't want to be ingesting as many empty calories.
Current Mood:

calm
Given the choice of time travel, would you go back in time or forward?
I would travel back in time. I feel that if I traveled forward in time, I would come back feeling monumentally depressed about the future of mankind.
Current Mood:

calm
Describe your perfect pizza.
Thin crust (like a cracker basically). Good tomato sauce. Cheese. Mushrooms. Rosemary. There is a family owned pizza restaurant in NJ, near where my aunt and uncle live, that does really amazing thin crust pizza - as in, I would drive to NJ just for their pizza.
Current Mood:

hungry